Registration of companies in Estonia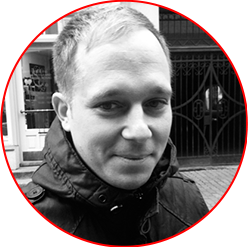 "The quality will remain long after the price is forgotten." 
Frederick Henry Royce
We do not offer company registration and related services in multiple jurisdictions around the world because this approach cannot ensure high quality and affordability at the same time. The explanation is quite simple: seeking the assistance of such firms you usually find yourself in the hands of middlemen and this means that you have to pay to each link in the chain, which inevitably results in less value for money.
For years, the primary activity of Ruber Zeppelin OÜ has been registration and support of Estonian companies, sale of already registered companies, accounting and financial reporting, business address rental, contact person services, assistance with VAT and EORI numbers, advice on doing business in Estonia and the entire European Union through Estonian companies as well as advice on and help with obtaining a residence permit on various grounds.
We are probably the only Estonian consulting firm which successfully opens bank accounts in such Estonian banks as TBB and Swedbank remotely. All of this is the result of continuous and focused work. A brief overview of other truly unique services offered by us can be found under 'Services'. You will see that these things are just not available elsewhere.
We want to be a true friend to our clients, so our guiding principle is to be fully open and honest with them about everything. You can rest assured that there will be no hidden payments, additional expenses or other tricks like "free" company registration. You will have the full picture of all potential costs relating to registration and operation of a company in Estonia. We offer you top quality services, responsiveness, attention, personalised approach, wealth of experience, flexible thinking and clear understanding of what needs to be done.
Feel free to call or write to us and we will reply to everyone. Assistance with practical matters or simply good advice are guaranteed.
If you are already our client and would like to tell others about your experience with us, you can leave a testimonial under 'Testimonials'. This will help us become even better!